View all customer reviews and see how well our Yak-A-Launcher a portable kayak dock and the Roll-Aid a kayak dock roller will improve your kayaking experience.
Have you already purchased a Yak-A-Launcher or Roll-Aid? Please submit your customer review and let others know how well our patented products have worked for you!
Shop for Your Yak-A-Launcher or Roll-Aid Now…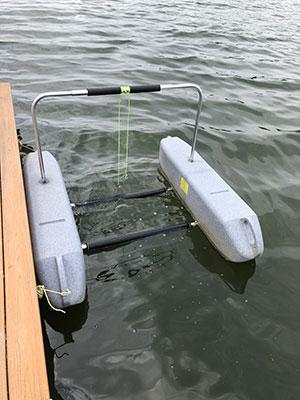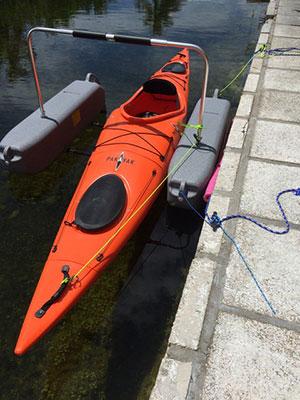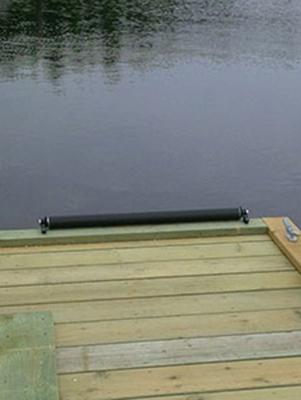 ---
All Customer Reviews:
Clear and well illustrated instructions. Excellent product.
I purchased a device last fall so I could get it into the water early in the season. This happened today! The person who did the assembling said that he had never seen such clear and well illustrated instructions even down to labelling the pieces of rope. I made my first entry and it went smoothly, I look forward to confident entrancing and exiting my kayaks from now on. Thanks for your excellent product.
Ellen L.
We Love It!!!
The yak-a-launcher is in the water and we've used it several times. We love it!!!! It's made very well and it's exactly what we needed to use our pond.
Thank you so much!!
Anne and Gary S.
It's a pleasure being your customer.
It's a pleasure being your customer . I really appreciate your response to my issue and your high level of customer service. It truly sets you apart from the vast majority of manufacturers and retailers. I frequently am asked about your Roll-Aid roller and have always recommended it to those inquiring neighbors. I have even more confidence in doing so now.
Gary S.
I am proud to own
I am proud to own one! So much in fact I want two more!
Rich B.
We 100% recommend the launcher.
My wife and I are avid kayakers, but the shoreline of our lake access is very muddy and rocky — not at all suitable for landing a kayak. When we first started kayaking we'd get into and out of the boats using a swim ladder, but that is difficult, particularly for my wife who has some mobility issues. Many years ago we purchased a kayak launcher from Get Kayakative. This proved to be a fantastic upgrade. Tied to our dock, the launcher makes it easy for us and our friends to get safely in and out of the kayaks. No getting wet, no worries about tipping over, or about damaging the kayaks on rocks. It's a great device.
The launcher lives outdoors on our dock year round, and is in the water much of the summer. It has held up extremely well, despite being exposed to the weather. I have replaced the rollers once. Al was most supportive in getting me what I needed, and replacing them was simple — required no tools.
We 100% recommend the launcher. I think it is an absolute requirement if you routinely launch from a dock, and in many ways better than launching from shore, even if you have a gentle sandy beach.
Stephen D.
Using Roll-Aid for 12 foot Stand-Up Paddle Boards
Received my Roll-Aid today. Three comments (all good!):
1. Thank you for the quick turnaround!
2. Thanks for packing your product correctly!! SO tired of receiving things from Amazon smashed, crushed, broken, etc.
3. Recommendation – perhaps you want to advertise this product for Stand-up Paddle Boards as well as Kayaks…. we're using it for our 12 foot stand-up boards. Perhaps you'll increase your hits when folks are searching online.
Cheers.
Neil M.
The Kayak Launcher was so well designed, manufactured and easy to assemble, and more important, use.
Thank you. Mr. Privette, just a note of thanks for helping last weekend with my son picking up our launcher, but changing the arrangements. The Kayak Launcher was so well designed, manufactured and easy to assemble, and more important, use. I tried it out, thinking I would put on a real show for those looking on, and the kayak was easy to get into, launch, retrieve and exit. Much better than our existing kayak arm. We have five kayaks in our rental home, and will be putting bow ropes on all of them, using your hardware. Thanks again!
Dave H.
Very happy with it. Thanks for making such a good product.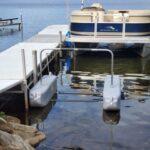 Al, we just this weekend got everything squared away. The launcher works very well, I must say.
We can't go in and out of the bay with much momentum, but the kayaks travel smoothly on the rollers, enough for us to push ourselves in and out.
One thing I learned about using this type of aluminum dock: the launcher will travel underneath the dock when you step on it.
So I moved a straight dock bumper from the boat end to the side of the launcher, and it keeps the platform from moving underneath.
It is also a handy brace to hold on to when getting on to the dock. We step between the bumper and the crossbar to get in and out.
Thought you'd like to know, in case anyone else has the same situation.
Very happy with it. Thanks for making such a good product.
Cheers,
Paul
Paul P.
Absolutely love my Yak-A-Launcher
I absolutely love my Yak-A-Launcher. Absolutely would be unable to kayak without it. The launcher is tied up along side a finger pier. I can just step on and off the kayak with ease. I am 72 years old.
Thanks again.
Dave E.
Thank you for a great product
We put my Yak-A-Launcher together today and tied it to our dock. I love it! It is so much easier to get in and out of the kayak! Thank you for a great product.
Robbie C.
Great Product and Customer Support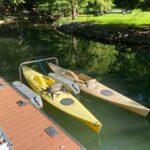 My wife and I have been happy owners of a Yak-a-Launcher for nearly 10 years and have found this product to be an indispensable tool for kayaking on Smith Mountain Lake in Virginia. The product was delivered in a very timely manner in a robust shipping box, and the launcher was easy to assemble and tie down to our dock. Early on, we encountered a wildlife issue where muscrat chewed on vulnerable components on the launcher, and Al Privette quickly designed, fabricated, and shipped new hardware that has proven to be impervious to the local wildlife ever since. More recently, Al expediently provided additional upgraded launcher components that we had requested. We appreciate the product quality, customer support, and professionalism that we've encountered since first inquiring about the Yak-a-Launcher a decade ago and would recommend the launcher and the company to anyone looking for safe, comfortable, and easy access to their kayaks.
Gary Erickson
We have enjoyed the YAK-A-LAUNCHER
We have enjoyed the YAK-A-LAUNCHER for several years now. We live on a river with a rocky shoreline and water levels fluctuating daily. The YAK-A-LAUNCHER offers us a safe and easy way to enter and exit our kayaks. I highly recommend this product to anyone considering it. Makes kayaking a pleasant experience from start to finish.
Brenda
David Tweedie
I purchased a YAK-A-LAUNCHER™ from you 10 years ago and have enjoyed it! Thanks for making kayaking enjoyable and safe for all ages young AND old!! With two replaced hips the launcher allowed me to kayak for many years after I thought I couldn't. THANKS
Charlie Findley
I must apologize for my delinquent response.  I received your amazingly well protected, crated/parts of the YAK-A-LAUNCHER™, etc., early last week.  You've obviously had extensive experience with protectively wrapping/packing, given what we experienced with unpacking the carefully constructed and wrapped parts.
Weather and schedules didn't permit me to assemble them immediately, but my grandson and I are planning to do that tomorrow, and look forward to many excursions enabled by your incredibly inventive solutions.
Patricia Zeller
Judi and I want to thank you for your brilliant and flawless design, development, and production of the YAK-A-LAUNCHER™!!!! We are now able to get out on the pond safely. We enjoy kayaking so much and it is now possible!!!! In addition, your pleasant and supportive customer service is appreciated! Thank you so much!!!
John and Alexandra
We bought one of your YAK-A-LAUNCHER™ MANY years ago and have enjoyed it tremendously. We've have had the YAK-A-LAUNCHER™ from the very first inception of the concept and still use it now. We have a very high floating dock so the launcher really helped us enjoy the whole process of kayaking much more and much more easily. Over a decade later, and with a few more rickety bones, it's even more appreciated now than ever. Plus Al has been very kind and supportive with a small part replacement. We couldn't be happier with the product AND the service.
Happy kayaking.
Debra
I received the YAK-A-LAUNCHER™ and I love it. It is just what I wanted.
Thank you so much.
Dean Vines
Al just wanted to let you know I finally recovered enough from hand surgery to use the YAK-A-LAUNCHER™.
It was easy to assemble in about 15 minutes. Treated the rollers with the solution you recommended. It was easy to put overboard and retrieve to my floating dock. Easy to enter and exit. It made a stable surface to enter and exit the kayak. My only regret was that I didn't buy one ten years ago when I first saw them.
Caroline L.
Worth. Every. Penny! Matt and I just tried the YAK-A-LAUNCHER™ and it is a glorious invention! Neither of us ended up under the boat or in the drink! Matt just spontaneously proclaimed, "That kayak launcher is great! Love it! Great invention!" (He didn't even know I was writing to you.)
Assembly was terrific. We followed the instruction – we called it "reading from the good book of Yakatori" for some reason. On bar stuck a little in the heat and humidity. A tiny bit of Ivory soap and Boom! it slid right on. Perfect engineering.
Thanks for your invention!
PACKAGING
The UPS guy smiled while carrying the YAK-A-LAUNCHER™  Portable Kayak Dock on his shoulder. The box was big, but the contents were stable and balanced. In this "stay home" pandemic world, how things are packaged is important to me, and Get Kayaktive clearly cares about keeping delivery people safe.
The unboxing revealed this was indeed a premium product. Each item was beautifully wrapped in the ideal amount of materials to ensure every element was protected, which meant I didn't need grumble about excess garbage. Nicely done!
ASSEMBLY
It was hot and humid the day my husband and I assembled our YAK-A-LAUNCHER™ Portable Kayak Dock. Get Kayaktive provided everything we needed: bow line, dock line, dock cleats with screws (for the win) and a guide book providing clear instructions as well as other helpful tips, which for some reason we called "The Good Book of Yakatori." One bar stuck a little in the heat and humidity. A tiny bit of Ivory soap and "Boom!" it slid right on. No tools required. Perfect engineering and manufacturing (which we understand is handled one at a time in North Carolina).
USAGE
My husband and I just tried our YAK-A-LAUNCHER™ Portable Kayak Dock and it is a glorious invention! Neither of us ended up under the boat or in the drink! Getting into the kayak felt safe and stable, returning to the dock was easy, too, thanks to the hand rail. The floats have a slip-proof surface and handles to get us in and out of the lake. Get Kayaktive designed a pretty piece of equipment that doesn't distract from our gorgeous lake view.
Worth. Every. Penny!
Lea D.
I love the YAK-A-LAUNCHER™. My neighbors have all tried it and think it is great. Today my neighbor installed the Roll-Aid for me. He had to use his special drill since we were installing the cleats into concrete. We are in quite a drought and so I am rethinking my installation plans to accommodate the lower water levels. Long story short, I would like to purchase a 2nd Roll-Aid, if available.
Thanks for the exceptional service, packing and instructions. I appreciated the effort and care taken with your shipping prep.
Peggy
I just want to tell you I kayak at least once a day. Sometimes 2 times. The YAK-A-LAUNCHER™ is the most favorite thing I have!!!
Jim
The older I get, the less my body wants to do things like get in and out of a kayak (gracefully). I've seen two YAK-A-LAUNCHER™ on the river close to me and was so intrigued I finally bought one. It arrived on time and assembly instructions were easy to follow and well thought out. The only frustration was what seemed like 5 miles of plastic wrap used for padding. I live on a tidal river in Virginia and soon became concerned about rising and falling tides which would leave the YAK-A-LAUNCHER™ either hanging out of the water at low tide or floating under the dock (and being crushed or at least damaged) at high tide.
Another potential problem is waves caused by boat wakes and high winds. A floating dock would be ideal but I have a fixed dock. So I called Al and he was truly interested in helping me with a solution. It's obvious he wanted to help and stick with it and not just make a sale. He offered a couple of ideas and I was able to solve both problems in ways I never would have thought of. I can once again enjoy my kayak without onlookers laughing at that old man making a fool of himself. I have used the YAK-A-LAUNCHER™ with my canoe and it works well with that too. A quality product and outstanding customer service set Al and his company apart from others. I'm so glad I chose him.
Margit
The YAK-A-LAUNCHER™ is working great. I love it and have told many people about it, and I enjoy kayaking more than I could have imagined.
Pam
The YAK-A-LAUNCHER™ is FANTASTIC!  It is just what we wanted.  I am very impressed with your product.
Thank you so much.
Boe
Just a quick note to let you know that our YAK-A-LAUNCHER™ has been wonderful! Our community installed it in July of 2013 and it's still going strong. Thank you these many years later!
Boe – Swann Cove, Selbyville, DE
Joan
Instructions to put it together were very thorough & uncomplicated. It went together very easy. I also wanted to let you know that even through some really high winds yesterday, the kayak stayed tied on the YAK-A-LAUNCHER™. I am pretty sure this will get me out on our lake more often.
I love having that added feeling of safety when entering & exiting!
Thanks for making a great product Al!
Lin
Al, I just wanted you to know I received my Roll-aid yesterday and will install it tomorrow. I have to say it is an ingenious device and very well thought out. Also, your attention to packing and shipping is terrific. It has been a pleasure working with you! Stay well, be safe.
Lin
Steve Rock
I should have written this when I bought my YAK-A-LAUNCHER™ 3 years ago as it has been a life changer! My lake house is on a steep slope and the EZ Dock didn't really do it. I heard about Al and his YAK-A-LAUNCHER™ and it really made a difference.
The reason for this note is that my YAK-A-LAUNCHER™ met a tree during the winter. One conversation with Al and the new parts were on the way. Not only is the product great but the service is just as good.
Steve Rock
Meredith, NH
Denny and Evelyn Kline
Hello Al,
I just wanted to say Thank You for all of the help with our new YAK-A-LAUNCHER™. My wife LOVES it. It has made getting into her kayak so much easier. But…you know that!
I also want to say how impressed we were with ALL of the items included in the purchase! I expected to have to make a trip to our hardware store to complete our YAK-A-LAUNCHER™. EVERYTHING we needed was in the box. As a consumer I really appreciated this. We are now one of your "promotion department" staff as many of our neighbors are asking "What is That"? We are happy to tell them.
Thank You again for your help.
Denny & Evelyn Kline
Millsboro, Delaware
Glenn
The YAK-A-LAUNCHER™ has performed as promised. We built a dock on our lakeside property, and needed a better way to pull ourselves in and out of kayak without worrying about tipping over. Balancing act now over. The YAK-A-LAUNCHER™ is stable and "easy-in, easy-out" just as advertised.
Glenn
Judy and David W.
Hi Al
A really great product (YAK-A-LAUNCHER™) even better than our first one. Very high grade packing no chance of damage. Instructions very clear and pics show we launched!
What more could we ask!!
One very small suggestion—- when you wrap the items so carefully it might be worth putting small tags on the end of the cling wrap so it makes it easy to see where to start unwrapping. They are so well wrapped it is not easy to see where to start the unwrap process and I did not want to use a knife.
Many many thanks for a terrific product (YAK-A-LAUNCHER™) which will give us many hours of pleasure and make it so simple to use our kayaks now and fresh water so we may leave it in while we are here.
Best regards.
Judy B & David W
West River MD
Gary B.
My wife and I would like to express our gratitude for the excellent service and attention to business we were provided by Al Privette. Our purchase of his YAK-A-LAUNCHER™ was truly a pleasant experience. His desire to provide us with the right product to meet our needs as well as follow up service as needed is a rare find in today's business world. Between the positive attitude, the quality of product and customer support from almost 3000 miles away via e-mail convinced us that Al is truly dedicated to his products and customers.
Gary B., Moses Lake, WA
Ron S.
We had a complete novice that had never been in a kayak before launch and land with no problem at all. My wife's cousin is a US Parks Ranger and was so excited that this would answer a problem that one of his kayak concession owners is having with getting novice kayakers on and off the dock in times when there is no beach to land on. I can say that all were impressed with the YAK-A-LAUNCHER™, especially me. It worked perfectly.
Ron S.
David T.
Thanks. We had a lot of company these last few weeks and everyone loved using the YAK-A-LAUNCHER™. Even folks who were new to kayaking enjoyed the launcher and it took a lot of the "fear" out of trying. Thanks for the best new addition to our watersport enjoyment!
David T, Onancock, VA
The Sail Shop
We have a kayak rental and tour service on Bald Head Island, NC where we have been using our YAK-A-LAUNCHER™ for 7 years to help our customers get in and out of the kayaks. This launching device in particular fits our needs perfectly because it is light and portable enough to take out of the water daily while still sturdy enough for years of commercial use/abuse. We just ordered and received a new YAK-A-LAUNCHER™ and could not be happier with the product and customer service. Thanks so much!
Thank you so much!
Dan S, The Sail Shop, http://www.riversideadventure.com/
Kelly M.
I do want to say how much I LOVE the YAK-A-LAUNCHER™!! I have used it several times already this week and I have used it 100% by myself with no issues at all!!! We actually took Drew out kayaking….which, since he doesn't have good use of his right arm/hand means that Wade put him in the front of our 2 person kayak and paddled him around. Drew was able to step down onto the floating dock, over onto the YAK-A-LAUNCHER™ and climb into the kayak with no assistance! And no tripping! Your invention is the best!! Our neighbors came over to observe it in use and were also very impressed. Thank you so very much for the independence that you have given me!
Happy launching indeed! I cannot tell you how much I enjoy kayaking and how much the anxiety of the launch process just put a damper on my enthusiasm and caused me to almost dread going!! Now I have nothing but positive anticipation of getting to use my new YAK-A-LAUNCHER™!!! Thanks also for the paddling tips! I have noticed a big difference in cutting the strokes down to stay at "hip level"….and I have been playing with the turns too! I have told all of my friends about the YAK-A-LAUNCHER™ and they are all looking forward to checking it out.
Thanks again, my new best friend!!!
Kelly M, Raleigh, NC
Jim T.
I want to thank you for your prompt and courteous service during our purchases, assemblies and installation of our YAK-A-LAUNCHER™ and Roll Aid. This equipment has made it easy for the initiated and our uninitiated guests to enter, exit and to store our kayaks. The system is well designed, highly functional and durable.
Thank you so much!
Jim T, Wisconsin
Joy
Al Privette, you are a genius!
We got one dry spell yesterday, put the YAK-A-LAUNCHER™ together, and set off. I own the water!!! Thank you, thank you. It worked perfectly, both getting in and getting out. These old knees really appreciate that little boost from the hand rail above.
What I really want to say is how beautifully it is designed and executed. The materials are top grade and the fit of everything is solid and water-tight. It was reassuring to see the quality of the parts as we unpacked them; even better to see how well it went together, and how well it worked!
Your instructions booklet was a real help. Best assembly instructions I've ever seen with all the pictures, captions, and tips. You are a perfectionist.
It's is a good thing it is raining, otherwise you'd have to wait and wait to hear from me. I love being back on the water.
Thank you. It has been a pleasure. I've loved your emails, and your YAK-A-LAUNCHER™ is perfect. What more can I say? You're better than Santa Claus.
Best regards,
Joy
Phoebe Hood
Al, just want everyone to know how much I love my YAK-A-LAUNCHER™. I am 73 years old, with artificial shoulders and hips, so being able to go out on my kayak by myself without help is a blessing. It is the best money I have spent in a long time. I also have a Bed and Breakfast in Hampstead, on the intercoastal waterway, so now my guests can easily get in and out of the kayaks, even the first time. It really gives them the confidence to try, and they love it! It is also light enough that I can pull it out of the water onto the dock by myself (so it doesn't get barnacles). Thank you so much for inventing something that improves my quality of life!
Phoebe Hood
Bed and Breakfast at Mallard Bay
Hampstead, NC
Adam
Thanks Al!
I'm happy with it! Smooth assembly, great quality, easy to use. My wife and I were delighted take our maiden voyages in our new kayaks from our new dock, thanks to our new YAK-A-LAUNCHER™.
Adam
Tricia
Wow! Thank you for the quick reply. You are so right about the YAK-A-LAUNCHER™ being portable, and when we pulled it out so easily I realized that the solution to my problem was to periodically pull the YAK-A-LAUNCHER™ out and clean it. It would take about ten minutes every three-four months. This YAK-A-LAUNCHER™ is a great product for old people like me. I call it a people launcher.
Keep up the good work,
Tricia
Sheryll
Al, thanks so much! I am the primary user of this YAK-A-LAUNCHER™, which Steve gave me for my birthday last year, and I absolutely LOVE it. I am 56 years old and have serious back and neck issues, and I get in and out of my kayak with ease using this! I hope the business takes off for you – this is a brilliant idea and great product!
Sheryll
Lorin
The YAK-A-LAUNCHER™ is a big hit with all, even the younger set is impressed with it. Good work on the design, construction and delivery. Does everything it is supposed to do! Center Harbor docks should stock a couple of them. Thanks again.
Lorin
Gary
Hi Al, I finally got back to the beach. Yesterday was a perfect day for a kayak ride after golf. I took a long ride, about four miles. I was able to launch and return using your YAK-A-LAUNCHER™ like a pro. It sure makes the process easier. Thanks again for all your help.
Gary
Shelli Herndon
I just wanted to let you know that my YAK-A-LAUNCHER™ is absolutely wonderful! I can't believe how much easier it makes it for me to be able to enter and exit my kayak from our sea wall regardless of the water / lake level. I'm so happy I found this – thank you!
Best regards,
Shelli Herndon
Roger and Georgeann
Al,
The Roll-Aid arrived this afternoon and we immediately put it on our dock! Your instructions were perfect and it went as smoothly as could be! We tested it out with both a kayak and our 18 foot canoe and it was wonderful! We are so grateful for this discovery and to work with you and your product. You have been great at customer service and we truly appreciated your integrity, concern, and your quality product. Now we're thinking we might want a second one for the back of the dock on the opposite side. We're going to give it a day or two to mull it over and we'll let you know.
Thank you so much!
Roger & Georgeann
Pete
Hi Al,
The YAK-A-LAUNCHER™ arrived today. The quality and care in packaging exceeded my expectations.
Putting it together was easy even for someone as mechanically challenged as me, though I think there may have been a small change in design since you put those instructions together? The fittings on the entry roller bar seem a little different from your description.
I've now tried it and first time and entry, docking and exit were easy and so much better than my current system. I think you may have extended my kayaking into advanced old age.
Only one minor issue. When I stand on the pontoon to wrap the bow line around the handrail in preparation for getting in the kayak, my weight is enough to depress the rollers and the kayak floats free. We had a combination of breeze and tide that promptly wanted to wash the kayak out of the YAK-A-LAUNCHER™. But it really is a minor issue now that I'm aware of it.
Now waiting for my wife to come home and give it a try. Since she's more agile than me, even with bad knees, I'm sure she will have no problem.
Thanks for a really great piece of equipment. I imagine some potential customers might be concerned about the price but the alternative systems I was considering were all several times more expensive and I genuinely doubt they would be any better.
Regards,
Pete
Kathy Keele
Hi Al,
Just wanted to let you know that I put the YAK-A-LAUNCHER™ together without much drama at all and am using it regularly. It is a life-saver. I have so much more confidence and peace of mind in getting in my kayak off our dock. Great job. And thanks so much.
Best,
Kathy Keele
A. Lee
Greetings Al,
I unboxed the YAK-A-LAUNCHER™ this afternoon. My hat is off to you sir. I must say it is the most carefully and meticulously packaged item of this sort that I've ever purchased…
…The YAK-A-LAUNCHER™ is working out perfectly. We've had a chance to use it several times since we cleaned up after Mathew came through HHI and it has totally changed our kayaking experience. It's a joy to get on the 11 mile lagoon now…..no more dread about getting in and out….which took more than a bit of the pleasure away from what should be 100% enjoyable experience.
A. Lee
Robert and Sondra Rothenbach
What a pleasure to deal with an honest man in today's world. Yes we love our new toy! A pleasure to use. Thanks again for being so easy to deal with.
Robert & Sondra Rothenbach
Cheryl M.
I love my YAK-A-LAUNCHER™… It was very easy to put together and connect to dock… Our water level changes on occasion, so my husband and brother screwed two boards from dock to below the water line to keep the YAK-A-LAUNCHER™ from ducking under the dock. They also put some carpet on them to protect the pontoon… It works easily for us to enter and exit our kayaks. I have sent info to another friend who also has problems with their kayaks.
Thank you, thank you, thank you for your creative ingenuity that solved our problem. It was exactly our theory of what was needed. We are considering also lifting it up on the pontoon (it it relatively light)to take across the lake to the restaurant.
Will let you know how that works.
Cheryl M., Birchwood, Wi
Ayers Creek Adventures
We have been using our YAK-A-LAUNCHER™ for 6 years and couldn't be happier. The YAK-A-LAUNCHER™ has enabled us to introduce paddle sports to hundreds of individuals that otherwise may have never given it a try. We find the biggest fear of many of our customers is how to get in and out of the kayak.
Once they hear about our launcher or see pictures of it on our website they are more comfortable. The YAK-A-LAUNCHER™ has allowed us to guarantee a safe and dry entry and exit to all of our customers. The YAK-A-LAUNCHER™ has also enabled us to more easily accommodate those with hip issues, knee issues, and several amputees who have found the launcher to be a great benefit when trying to enter and exit the kayak. It works well for individuals of all ages, shapes, and sizes.
We have a large group of older residents who were able to check kayaking off their bucket list after reading about our YAK-A-LAUNCHER™. Many of them have continued to come back year after once the discovered the serenity and enjoyment of paddling. An added benefit of the YAK-A-LAUNCHER™ is that it enables us to extend our season from very early spring until late fall without requiring our customers to get their feet wet.
The YAK-A-LAUNCHER™ is easy to install, easy to use, and easy to maintain. The launcher is very well constructed and very durable. We have used it for 6 years and have literally launched several thousand kayaks each year. We have only had one issue with the launcher at the very end of the the 6th season.
We emailed get kayaktive and had a response and a solution within minutes. The replacement part was here the next day and we were back in business. We were extremely pleased and impressed with the speed and efficiency of the response and the replacement part was provided at no charge. We had fully expected to pay something due to 6 years of wear and tear. However Al stands behind his product and took care of everything for us.
If you are looking for a quality and effective solution for launching your kayak year round the YAK-A-LAUNCHER™ is your answer. We can attest that it is well worth the investment and will provide many years of use.
Sincerely,
Steven and Suzy Taylor
Ayers Creek Adventures.
Ray Clark
Al,
What a fantastic package with illustrations and everything anyone would need to put the YAK-A-LAUNCHER™ in the water. To include bow and dock lines along with the hardware for the dock is incredible. Well done my friend.
It is beautiful and went together so easy. Thank you so much for the assistance. Al you did mention in one of your emails you may supply a couple of extra rollers based on the problems I had last year with birds eating the Nitrile padding. I still have one extra short roller that I purchased last year. Let's keep it like it is and if I need another roller this year I will let you know. I think I have the bird situation under control. Thank you again for the assistance and friendship.
Best Regards,
Ray Clarke
Rod
Finally, attached are some pictures of my friend & neighbor, Charlie, using the YAK-A-LAUNCHER™ to easily get into a canoe. Charlie has two knee replacements and had given up canoeing/kayaking because of the difficulty getting in and out of them. Now, with the YAK-A-LAUNCHER™, he regularly boats on Trout Lake in Eustis, FL.
Rod
Anne
Dear Al,
Have been waiting to reply until I had some photos of me and my new YAK-A-LAUNCHER™ and a son to show me how to attach them in a message to you.
You have built the most marvelous aid to launching for all the family who have tried it out and all love the ease of it, me especially now at 82 feeling less and less agile. I cannot thank you enough for your creativity and your service to me. The quality is superb and you have thought of everything to make it easy to use. As you can see it works equally well for my new light weight carbon fusion canoe as well as kayaks. It has made a huge difference to my boating pleasures. With your YAK-A-LAUNCHER™ I can now use my boats as easily as I could 40 years ago. I had almost become land bound.
Of course you are welcome to quote me, even use my name if you wish. I am enormously grateful.
Warmest regards,
Anne
Marybeth
Well, I can't believe how easy using the YAK-A-LAUNCHER™ was….very safe, very stable, I think its easier than getting in off of a concrete boat ramp…it was even a bit windy, but no troubles!! Tiny learning curve getting up onto it far enough when getting out of the water…but Bruce made me do a practice run, so the second one was a piece of cake 🙂 Now its locked to my dock, and I can't wait to use it again tomorrow and for many years to come!! Great invention… wonder what you'll come up with next!!!
Thanks again for everything,
Marybeth
Linda Bush
I live in a condominium on Lake Washington in Seattle. There are a number of residence in the community who enjoy kayaking. The YAK-A-LAUNCHER™ is a perfect answer for safely and quickly getting on and off the water.
It is very sturdy, well made, and no moving parts to breakdown. Not only can I testify to great satisfaction with the YAK-A-LAUNCHER™, but a side note to how much care goes in to the product, it arrives packaged just as professionally as it is made. It arrived in Seattle from North Carolina wrapped as if it were fine china. The instructions for assembly are extremely well thought out.
Paddling in Seattle,
Linda Bush